Weighted Knuckle Gloves
Steel-Filled Gloves Enhance Your Punching Power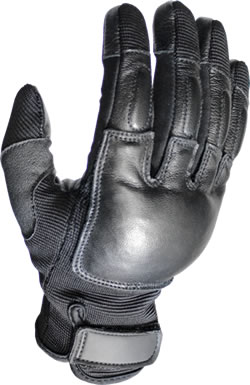 The Police Have Been Using Them For Years.
Now You Can Have The SAME Advantage!
SAP Gloves increase your punching effectiveness while protecting your fist. These weighted gloves add mass to your punch, which increases the kinetic energy of the overall effort. The substantial increases in productivity add to the power of your punch while also protecting your hands from the blows and reducing injuries.
In other words, you can hit like a champ!
Looking like ordinary leather gloves, you can wear these without raising any suspicion about what you actually have. Used by guards, club bouncers, other security professionals, and of course, the police.
Law Enforcement tactical gloves with steel shot knuckles.

6oz. per s.a.p. glove of steel shot sewed into the knuckle area and made of high-quality leather.

These weighted knuckle gloves are Superior to that of powdered lead.

This impact tool will stun and subdue the violator in their tracks.
Pack a serious punch with these.
You'll completely floor the poor soul, and they won't know what hit 'em.
These steel-filled gloves are now available to the public. Law enforcement has been using them for years to help win fights with unruly suspects.
Earn the respect you're after and the reputation as a power puncher.
Order yours today and be prepared next time you need to throw down.
Please note: these self-defense gloves CAN NOT be shipped to California, Massachusetts, Pennsylvania, or New Jersey.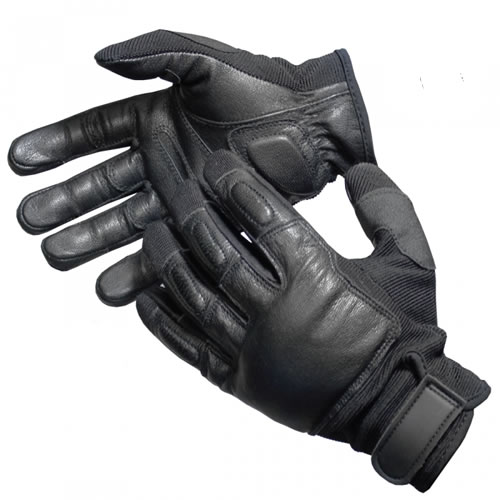 STEEL-FILLED GLOVES FOR POWER PUNCHING
Our SAP gloves are a self defense weapon that helps to improve your punching power and also protects your hands. Almost similar to the effectiveness of brass knuckles, these reinforce your fist with steel shot inside the hard knuckle area.
They are an ordinary-looking padded glove that you can wear casually in plain sight without causing suspicion and can protect yourself if needed. Also, great for wearing while on motorcycles to protect from road burn in case of an accident.
Features:
Size: L - 9 1/2"-10" | XL10 1/2"-11"

6oz. of Steel Shot each: This high-quality pair has 12oz of steel shot strategically sewn into the knuckles to enhance punching power and protect your knuckles from impact.
Genuine Goatskin Leather: Double Layered Genuine Goatskin Leather palms for maximum durability.
Breathable Spandex: For comfort & elasticity to fit your hands perfectly.

Additional Padding: Protects your fingers.

Velcro Strap: Loop Wrist Closure with velcro for a secure fit.

Design: Beautiful Leather

Lifetime Warranty: Made of the highest quality components and come with a lifetime warranty. See the enclosed instructions for complete details.
A closer look at the steel shot that is inside: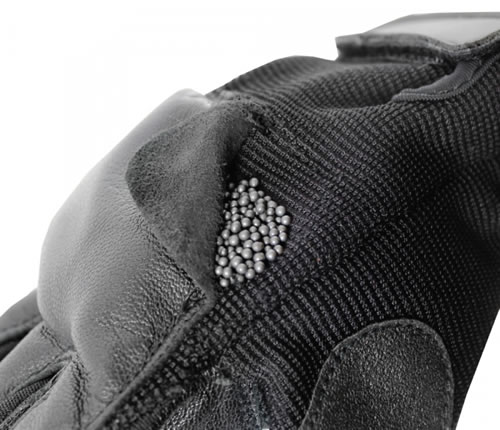 Don't be misled by other companies selling law enforcement gloves that are filled with sand or powdered lead. We ripped open the stitching on the front to show you exactly what is inside. If (when) they get wet, the steel shot will stay in place. Unlike models that are filled with sand or powder, which will seep out.
Are law enforcement gloves the right option?
There are a plethora of options for self-defense that you can buy from the market today. While some of them are compact and can be well hidden, there are others that are large and cannot go unnoticed. There are also weapons that are camouflaged so well your opponent won't even know you have one. These here fall under the category of camouflaged.
They look like a normal pair of black gloves but have metal shot stitched into the region of the knuckles. Knuckle gloves serve as protection against attacks and also help you knock out your opponent easily. They give you an upper hand that you wouldn't normally get if you only had your bare fists.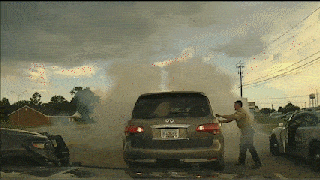 Not a lot of regular stores sell these. Buy yours here to get the best quality at an affordable price. The Police Force brand delivers on materials and workmanship, offering true goatskin leather, breathable Spandex, and a lifetime warranty. 
Scroll up to add your own pair to the cart now.
SAP Defense Gloves Info
Very often, in case of a physical attack, the only weapons you will ever have immediate access to are your hands. Unfortunately, not everyone is capable of producing sufficient strength to subdue an opponent or a threat.
Hands, if not used properly, can be damaged or hurt during an attack. To reduce the likelihood that you could suffer from physical harm, consider the extra protection provided by SAP defense gloves.
It can be a very useful addition to your arsenal.
Know its advantages and limitations
These are made of goatskin leather and are meant to protect and strengthen the hands. Reinforced palms mean that the palm area is enforced to ensure maximum protection and durability.
Steel fillings are sewn into the knuckles to optimize punching power. For boxers' training, this extra material also serves to add extra weight during punching and shadowboxing.
They are meant to both ward off a blow and provide more force to a punch.
NOTE: They are not bulletproof or knife-proof.
Learn to box or punch
Many beginners treat SAP gloves as magic tools that would infuse them with power once worn. Actually, you need some basic training in boxing, punching, or self-defense in order to optimize your use.
This will ensure that you can throw punches or ward off attacks in the most effective way possible. You can tell the difference in the power of your punch as soon as you put these on.
While street combat is unpredictable, fighters will at least have confidence when hitting their target, face or body, that their punch will be effective.
Order yours now!
Check to see if Weighted Knuckle Gloves are legal where you live
Not every state allows a civilian to carry, use, or wear SAP gloves for self-defense. But most do. Are SAP gloves legal? These are the only states we can not ship these to: California, Massachusetts, Pennsylvania, or New Jersey.