About our company
Steve Thibeault founded TBO-TECH Self Defense Products in April of 2000 while serving his last tour of an 11-year career in the United States Army. Along with his wife Jennifer, they have developed TBO-TECH Self Defense Products into a major internet distributor of premium self defense products.
"We know what it's like to feel insecure about your own personal safety in today's society. The self-defense products we carry are of the highest quality and have been proven over and over that they are effective. Hopefully, you will never have to use our products in a self defense situation. However, if you do, TBO-TECH has made a specialty of offering non-lethal ways to protect yourself, your family and your home."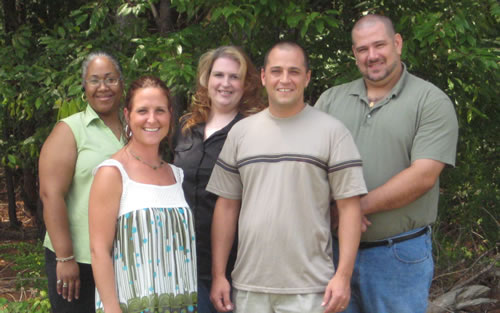 TBO-TECH Staff - We're here to help you be more secure!
Tea, Jennifer, Shannon, Steve, Warren
Where is TBO-TECH?
TBO-TECH is located in Southern Florida. Our location affords us the ability to ship our quality products quickly and conveniently to anywhere in the continental United States.
Our physical address is:
TBO-TECH
27270 Elaine Dr
Bonita Springs, FL 34135
Email: customerservice@tbotech.com
Why should you choose TBO-TECH?
You should choose TBO-TECH because we are committed to YOU, our customer. Our number one priority is providing you with the quality products and customer service you deserve. Why? Let's face it, We know that you have a lot of companies to choose from and our family earns its bread and butter by taking care of our extended family, you, our customers.
On the lighter side, we offer some really fun products like slingshots, blowguns, and more. So, while you're looking for the right items to keep your family secure, be sure to not overlook our leisure time product offerings.
We also know the importance of our customer's privacy. Your privacy is important to us. TBO-TECH will never use your name, address, phone number, or e-mail address for anything other than business with TBO-TECH. Furthermore, we will never sell, rent, or otherwise give any of the above information to anyone. We want you to feel comfortable and secure when doing business with us. You can opt-in to our email list from TBO-TECH offering discounts and safety information. However, if you do not wish to receive such emails, you can opt out from our mailing list simply by clicking a link. If you would like more information about our privacy policy, please read our Privacy Policy.
What else can TBO-TECH offer?
Aside from our large line of self defense products and excellent customer service, we have safety tips and articles spread throughout the store that you can use to educate yourself and help make decisions on what type of products to get for your own use. Here's one for at a college:
---
Please click here for more store information and policies including returns, shipping, offline ordering, or if you're interested in purchasing our products wholesale. Valid business license holders only. We dropship.