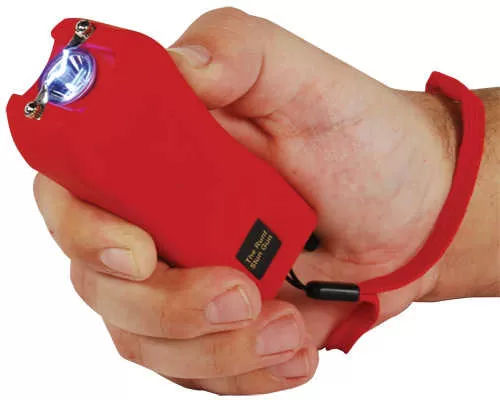 How Do I Recharge my Runt Stun Gun?
"I own a Runt Stun Gun and am happy with it. The directions tell me how often to recharge it but not how to recharge it. How do I recharge it?"
We answer this question here.
How to Charge the Runt Stun Gun
When you first receive your package in the mail or from UPS, you'll open it and find a box like this one: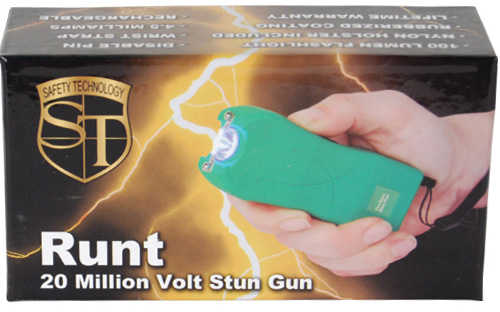 Green Runt Stun Gun Box
When you open the box and take the stun gun out, it looks like the picture below. Here's the black one picked up (with disable pin inserted) and held in hand: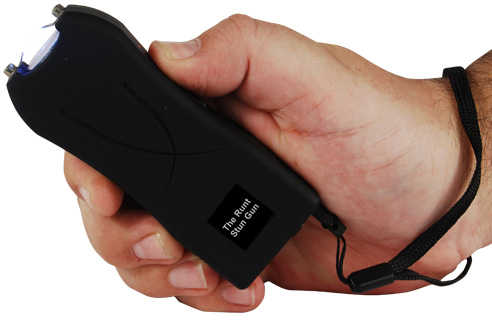 Black Runt Stun Gun Held in Your Hand - Notice the Wrist Strap Plugged into the Unit
The Runt Stun Gun Charging Instructions
To charge:
1. To extend the prongs, turn the unit over so you're looking at the bottom of it.
2. Then press the button you see and slide it outward. This will expose the prongs of the plug.
3. When you slide it outward, a two-prong plug will come out. Be sure to fully extend the slide. It looks like the image below: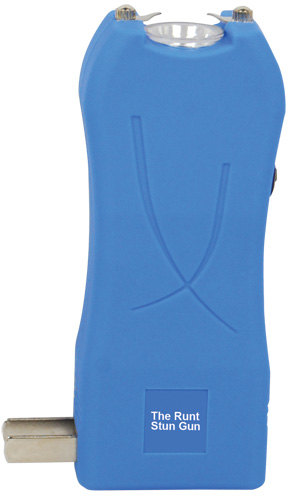 Plugs into a regular household outlet.
3. Using the plug that came out from the bottom of the Runt, plug the whole unit into a regular wall outlet.
4. That's it. Allow to charge.
When you're finished charging, pull straight out from the wall outlet. Then simply press down on the button that's on the bottom of the unit and slide the prongs back inside. Don't forget to reinsert the wrist strap.
Pro Tip: The Wrist Strap Disable Pin has to be plugged into the bottom of the Runt stun gun in order for it to work. If it is not inserted, then the energy from the device will not discharge. Always have the pin in place when you are depending on using this for self defense.