Perfume Protector 17,000,000 Stun Gun
Perfume Stun Gun
The StreetWise Perfume Protector Stun Gun is a perfect self defense tool for all the ladies! Compact and easy to conceal, since it looks like a small bottle of spray perfume. Fits right into a purse.

This stun device is equipped with an LED Flashlight for after-dark safety, as well as a switch to operate and a cap for the top, both to avoid accidental discharge.
If you are looking for something to give to your girlfriend, wife, or sister, this is the perfect gift! It's small, cute, and PINK!
Big Protection in a Little Package
The Streetwise stun gun is a self-defense device which disrupts the message the brain sends to the voluntary muscles. Simply touching an attacker with a stun gun for three to five seconds will deliver a high voltage shock causing loss of balance and muscle control, confusion, and disorientation making him incapable of further aggressive activity. Full recovery takes about five to ten minutes and there is no permanent harm.
Dimensions: 4" L x 1" D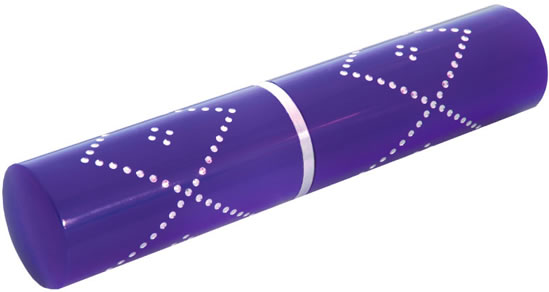 Features
Discrete Protection: Gives you the element of surprise when you need to defend yourself.
Powerful Stun Gun: Just test firing this unit into the air is often enough to stop an attacker. As the bright electric current pulsates across the top of the unit, it creates an intimidating electrical sound. An attacker with any sense will not want to find out what this will do to him. If the sight and sound don't stop him, an electrifying jolt from this unit certainly will.
Bright LED Flashlight: The LED flashlight provides a convenient source of light whenever you need it and eliminates the need to carry a heavy, bulky flashlight.
Safety Switch: To prevent accidental discharge, two levels of safety have been built in. The safety switch must be in the on position and the Stun Activation Button must be pressed before it will operate.
Compact Design: At a little over 4 inches tall, this is one of the smallest stun guns available. It can easily be concealed in a shirt pocket or purse.
Lifetime Warranty: Comes with a lifetime warranty.
*Voltage is comparable to other brands that claim to be 3,500,000 volts.
Some states have restrictions on Stun Devices. Check if your state has restrictions here: Shipping Restrictions