Mace Pepper Gel
Are you seeking a reliable, effective self-defense tool that provides unparalleled protection and peace of mind? Look no further than Mace Pepper Gel! Engineered with cutting-edge technology and designed to empower you, this innovative pepper gel is a game-changer in personal safety.

The pepper gel slimes the attacker so they cannot easily wipe it off. The strong, super hot pepper formula melts into their pores and enters their eyes and nasal passageway.
Why choose Mace Pepper Gel?
Unmatched Range and Accuracy: With an impressive range of up to 18 feet, Mace Pepper Gel ensures you can keep threats at a safe distance. Its advanced gel stream formula is designed to minimize wind blowback, ensuring optimal accuracy even in challenging conditions. No more compromising on your safety!
Maximum Stopping Power: Mace brand Pepper Gel delivers a potent, high-concentration OC pepper formula that instantly incapacitates attackers. The gel formulation sticks to the target upon skin contact, causing intense burning pain, temporary vision blindness, and debilitating respiratory distress. Gain the upper hand and neutralize threats effectively!
Stay in Control: The compact and easy-to-use design of Mace Pepper Gel allows for quick and convenient deployment in critical situations. The flip-top safety cap minimizes accidental discharge, giving you the confidence to handle any encounter confidently. Your safety is in your hands.
Protection Against Multiple Threats: Worried about facing multiple assailants? Mace Pepper Gel has got you covered. Its extended spray duration allows you to engage multiple attackers without worrying about running out of defense. Take charge and stay prepared.
Trusted Brand and Quality: Mace Security International has been a leader in personal defense for decades. With a solid reputation for excellence and dependability, Mace products are trusted by law enforcement professionals worldwide. When you choose Mace Pepper Spray Gel, you're choosing top-tier quality and reliability.
Don't compromise when it comes to your safety. Invest in Mace Gel Pepper Spray today and take control of your personal protection. Be proactive, be prepared, and reclaim your peace of mind. Whether you're a night owl, a frequent traveler, or simply concerned about your well-being, Mace Pepper Gel is the ultimate defense solution you can trust.
Order your Mace Pepper Gel now and experience the confidence that comes from being equipped with the best. Your safety is our priority, and Mace is here to empower you every step of the way.
This Pepper Gel formulation results in several advantages:
Longer distance - 18 ft range
Pepper gel sticks to the face of any attacker and is a more intense burn than pepper spray.
Large-size canisters ensure protection against multiple attackers
Less contaminating
Non-flammable
Made in the USA
Flip top lid protects against accidental discharge
Ideal for auto, personal (walking, running, etc.), home, police, or security guard use. Carry openly or conceal it for a surprise defense. This pepper gel formula is the most ingenious product available in self-defense sprays.
Pepper Gel by Mace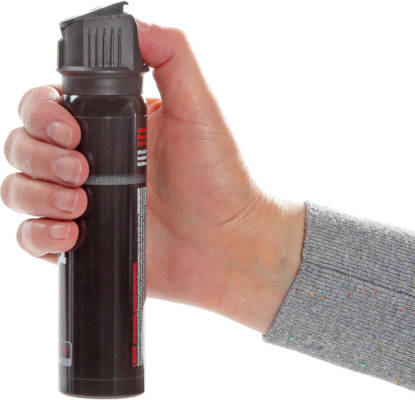 Mace Pepper Sprays are formulated to be a safe, effective, and less-than-lethal means of self defense.
Magnum 3 size - 45 grams - Comes with Belt Clip attached
Magnum 4 size - 79 grams - No Belt Clip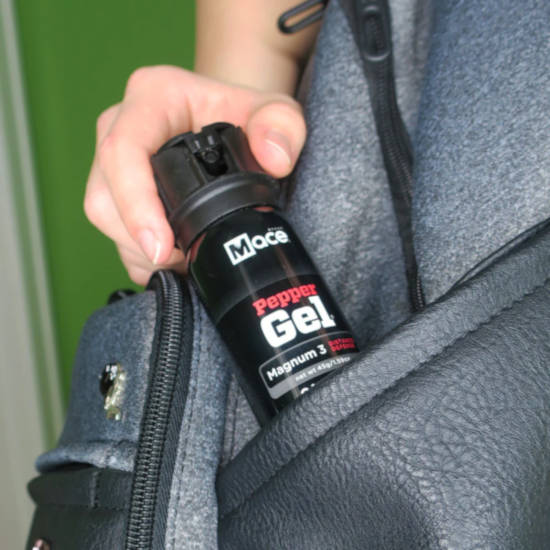 Some states have restrictions on Pepper Sprays. Check if your state has restrictions here: Shipping Restrictions.