Mace Night Defender
Mace Night Defender: Unleash Powerful Protection with Added Illumination!
Mace Pepper Gel is the epitome of effective personal safety, offering a gel-based pepper spray formula for effortless single-handed deployment. Ideal for either outdoor or indoor defense, its extended 18-foot range and resistance to wind make it superior to traditional sprays. Say goodbye to misfires and blowback, as the sticky viscosity ensures precise aiming and maximum impact.
Enhancing your safety further, the Mace Night Defender boasts an integrated illuminating LED Light (33 lux at 1m). Lift the cap, and the light comes on, illuminating dark areas for enhanced visibility. Hold it in the ready position, and the unit's light guides your aim. Worried about accidental activation? Fear not, as the effective safety mechanism prevents any unintended discharge, allowing you to carry it confidently.
The ideal non-lethal home defense weapon!
The 10% OC pepper spray formulation is incredibly potent, causing temporary breathing impairment, skin irritation, and reduced visibility, effectively incapacitating attackers. Rest easy with the invisible UV dye that aids investigations and identifies perpetrators when exposed to black light.
Mace Night Defender Pepper Gel
Safety without compromise, the Mace Pepper Gel is non-damaging to surfaces and fabrics, making it ideal for both indoor and outdoor use. No need to worry about property damage or collateral harm to others nearby.
Designed with your protection in mind, this American-made pepper gel contains 45 grams and offers 10 to 20 short bursts, ensuring you're ready to face any threat within its impressive 18-foot range.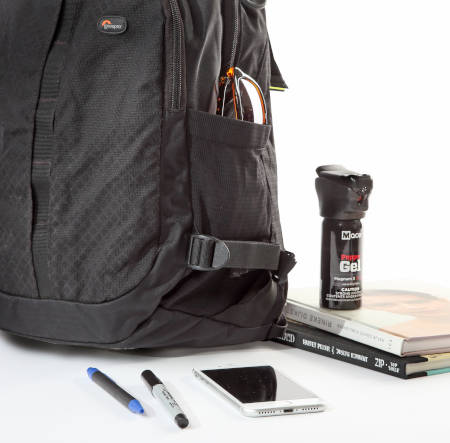 When it comes to personal safety, trust the best - Mace Night Defender. With its powerful and reliable features, embrace the freedom to move confidently through any environment, day or night.
Key Features:
Unit Size: 45 Gram / 1.58oz
Effective Range: 18 feet
Built-in bright LED Light blinds an attacker and gives you perfect lighting to stop an intruder
Safety Flip-top to prevent accidental spraying
Made in the USA
Your safety matters, and with Mace Pepper Gel Night Defender, you can take control and feel secure wherever you go. Don't wait for the unexpected; be prepared with Mace - the trusted name in personal defense.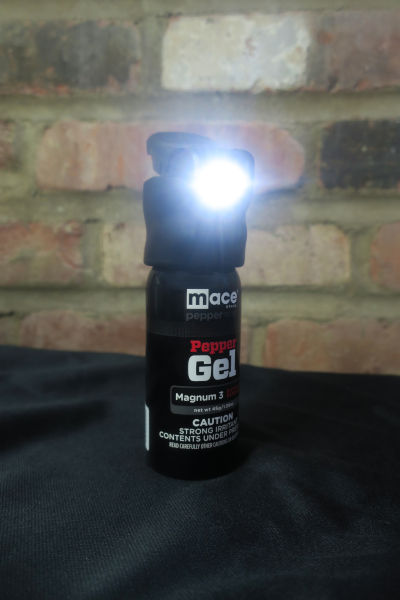 Some states have restrictions on Pepper Sprays. Check if your state has restrictions here: Shipping Restrictions