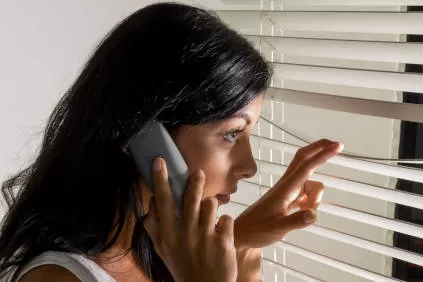 What to Do If You're Being Followed
We've all had the sneaking feeling that a dark alleyway or an unfamiliar corner might contain someone watching us. That feeling is useful, and it's not always incorrect to think that someone is following you or that a person in your area is a threat to you.
Most of the time, thankfully, those thoughts are just defenses that our brains put up to keep us safe. There's a reason those responses happen, though, and that reason is the fact that sometimes there really is a person following you.
Do you know what to do if someone is following you? Having a plan of action is far more reasonable than pushing those thoughts aside because it's rare that the threat is real.
We're going to take a look at what you can do if you realize that there's a person following you.
What to Do if Someone is Following You
Instances when you identify a real or potential threat are bound to be a whirlwind for you. These events occur and our bodies take control of our minds, producing adrenaline and pushing the fight or flight response.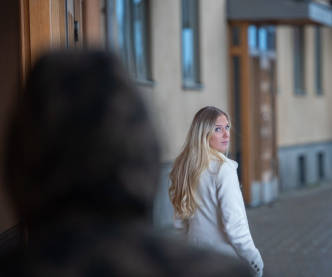 Those responses are almost automatic if you're not someone who has regular experience dealing with threatening or dangerous situations. In many cases, your fight or flight response will serve you well and help you get to safety.
Sometimes, though, the person following you might have the advantage. There might not be as clear of a path to safety for you, and it's in those instances that having a plan of action can help keep you safe.
If you've thought about what you're going to do in a situation where someone is following you, those premade plans will incorporate into your body's natural responses. Instead of wantonly running or screaming, you'll have a more refined approach to getting safe.
With that in mind, consider the following ideas as methods for getting to safety.
Take a Deep Breath and Appear Normal
If there's good reason to believe that someone is watching and following you, don't immediately run or scream for help if there's nobody around or they have the physical advantage in your situation.
Instead, try not to let them know that you're onto them. Whether you're driving and they're following you or you're on foot, keep moving as usual and pretend that you're not aware of the fact that anyone is following you.
This will keep the person from engaging with you prematurely and you'll have more time to calm yourself and think about what to do. If they don't know you know they're there, you have a little more time to take a few deep breaths and refer back to the information you know will help you.
Take a second to slow your breathing and compose yourself, then take stock of your environment. We tend to go about our days without considering our environment and how safe it is. So, look around, explore your options, and think about the context of the situation.
Think about where the nearest busy roads are, businesses that might be open, tools you have on your person that could be used for defense, or objects around the area you could use to defend yourself with.
If You're Driving
If you suspect that someone is following you in their car, you have an advantage. Take a few wrong turns and even loop back in a circle.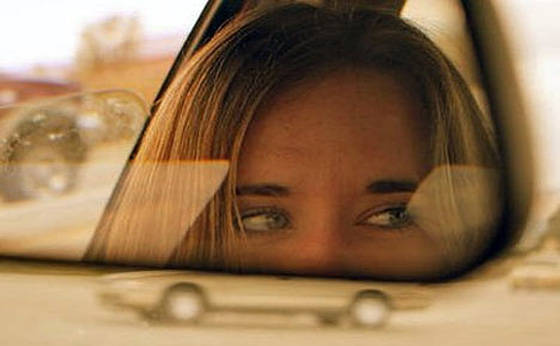 Sometimes, it feels like a car is following you when they're really just taking the same route as you. It's normal to take a wrong turn here and there, but it's pretty unusual for two cars to take the same two wrong turns on the same route.
So, take a few wrong turns into areas that you know are populated. If the car doesn't back off or turn down a different road, you might be correct in thinking that they're following you.
If this is the case, drive straight to the nearest police station. Don't go home or try to lose them. There's a chance they know where you live or have an idea of where you tend to go.
Just go straight to the police station and try to get an idea of their license plate number as you drive. You might even call the police to let them know that you're being followed and that you're headed their way.
Tips to Stay Safe on Foot
When you're being followed on foot, grab for your phone immediately. We'll talk about some things that you can do if you don't have a mobile phone in a little bit, but it's safe to say that most people have their phone on them most of the time.
Grab your phone and dial 911. Most cell phones have the option to call the authorities without even unlocking the screen in the first place. Look at your phone now and see what the quickest way for you to access the emergency number is.
If you're legitimately concerned as you're walking alone, call 911. A lot of times, we feel like our gut isn't a good measure of how to respond to strangers. Sure, it might not be a good idea to call 911 every time you walk past someone on a dark street, but that doesn't mean you can't have your phone in-hand and the number dialed up when you suspect something.
When your initial gut suspicious is verified and it goes into the next stage of fear, call the authorities. Our gut feelings are far more accurate than we give them credit for. There's an art to parsing out general fears and anxieties from intuitive gut feelings, but when your gut screams something at you, it's generally a good idea to listen.
Knowing When You're Being Followed
If you think back on how you go about your day, ask yourself how easy it would be to follow you.
It's not anything to be ashamed of if you realize that you're a very followable person. Most people go about their day, follow the same routes and patterns, and don't take much stock in the people are events around them. We just get used to the routine that works for us and we're not queued into how safe we are.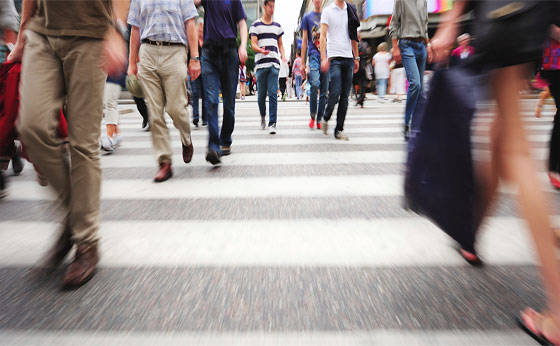 The example of driving to work without remembering anything about the transit can be applied to this. We go about our day without noting any of the pieces that we don't find relevant to ourselves.
Your first step in being a little bit safer should be to try and take more interest in the environment around you. Everywhere you go, just include the fact that you should have a sense of who's around you and where you are.
Incorporate this practice into your daily life and get a baseline idea of how things are most of the time. As you go about your days, you'll start to internalize how your environment should be, making it easier to know when something is off.
Signs to Look Out for
Look for people who are looking at your more frequently than is normal. Additionally, look out for instances where you see new people at the places that you tend to go. Of course, there will always be new people wherever you go, even if you frequent the same coffee shop every day of your life.
Just notice when new individuals are around more than once or twice, and if you see them at multiple places. These are signs that someone might be following you.
Generally, seeing someone in one instance is just a random occurrence, even if it pans out that you see them in a suspicious position. If you see that person again, it's still likely to be a coincidence that you're seeing them.
The third time you find yourself in contact with an unusual person, though, is cause for concern. When your brain is triggered and you're trying to figure out if you're getting followed, change up your routine to check.
You're prone to see the same people on your normal routine, and there's a good chance that your potential follower is just going about their day in the same way as you. If you're seeing the same person over and over at your favorite coffee shop in the morning, try to head to a different shop or gas station for a few days.
If that person walks in after you and plays it off as a coincidence, it is probably not. When you're convinced that you're being tailed, it's time to act.
The safest bet is to call the police if you're feeling threatened. When you're in a public place with little threat to your physical safety, you can also turn around and ask the individual if they're following you before you contact the authorities.
In most cases, your acknowledgment will cause them to flee, giving you more time to safely contact the police.
Need Some Help Staying Safe?
Hopefully, you now have a slightly better idea of what to do if someone is following you. There's no harm in being a little more prepared, though. We're here to help.
Explore our site for more self-defense ideas and tools that will dissuade potential attackers.