Shar Key Protection Keychain Weapon
Be prepared with the Shar-key Self Defense Keychain because not all predators live in the ocean! This discrete patent-pending self-defense product can be easily attached to your keys and carried with you almost anywhere.
The Shar-Key Self Defense Keychain

At the first sign of danger, you simply slide your hand through the middle of Shar-key and you are ready to defend yourself using the three distinct striking points. Don't be a victim, bite back with the Shar-key Self Defense Keychain!
Features:
Three distinct striking points

Knuckle protection

Finger indentions for a firm grip

Metal detector friendly

Discrete protection

A great alternative to pepper spray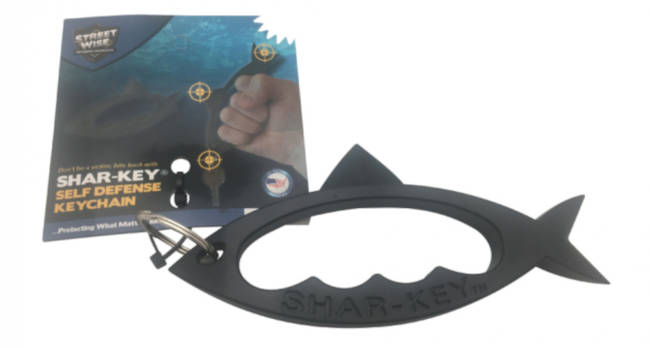 Four different colors to choose from.