Stun Gun Pen
If a regular pen is mightier than the sword, just think how effective the new Pain Pen Stun Gun from Streetwise Security Products will be in protecting you from an attacker!
Pain Pen Stun Gun

Available in four color options: black, pink, purple, and silver.
In the past, stun pens have been big and bulky and looked nothing like an actual pen. The patent-pending Pain Pen is the most realistic-looking ink pen stun gun ever produced. Its sleek design gives you the ability to carry and use it discretely so the bad guy won't know that you have a high-tech self-defense product until it is too late!
The metal clip on the top of the unit holds it firmly in place in your pocket, purse, or backpack so you always know right where it is.
The LED battery status indicator lights display the charge level so you will never be caught off guard without a full charge.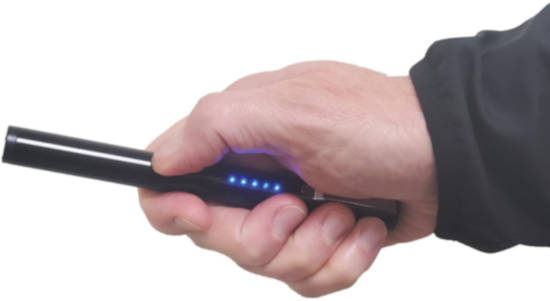 Features:
Realistic: Looks just like a real pen giving you discreet protection.
Small Size/ Big Power: The Pain Pen 25,000,000 Stun Gun is about the size of a marking pen but has more power than most models on the market today.
Great deterrent - Just test firing this unit into the air is often enough to stop an attacker.
Strong Metal Clip: You don't have to be concerned about it getting stuck at the bottom of your purse, pocket, or backpack.
Battery Status Indicator Lights: Ensures you have a full charge before heading out the door.
Micro USB Charging Port: Use the USB charging cord (included) in your computer's USB port or a wall block charger or car charger (both not included).
Lifetime Warranty: The Pain Pen 25,000,000 Stun Gun is made by Streetwise Security Products, the leader in the stun gun industry, using the highest quality components and comes with a lifetime warranty.
Contents:
Pain Pen 25,000,000 Stun Gun

USB charging cord

Instructions
Streetwise Stun Gun Pen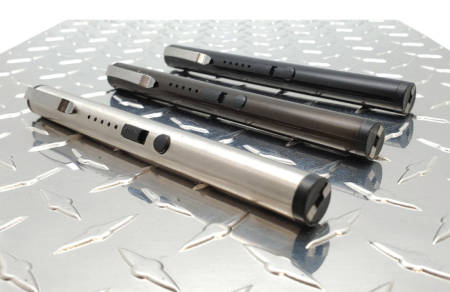 This new personal protection product is bound to be a very popular item. The stun gun pen is smaller and sleeker than any other on the market today. Make sure you get yours by ordering now. We'll get it shipped out to you right away!
Luis Miranda
Verified purchase