Police Pepper Spray
When it comes to personal safety, you deserve nothing but the best. Step into the realm of unparalleled security with the Mace Police Pepper Spray, a true testament to the ultimate police mace strength. Crafted to withstand the toughest challenges, this defense powerhouse is here to safeguard you like never before.
Mace Police Pepper Spray
Armed with an advanced delivery system, the Mace Police Pepper Spray ensures precise and effective protection against any threat. Its power stream pattern reaches an impressive range of up to 12 feet, empowering you to maintain a safe distance from potential harm.
Feel the invincibility of the strong formula as it unleashes its might. OC pepper spray inflicts respiratory distress, impaired vision, and an intense burning sensation on attackers, leaving them incapacitated instantly. The temporary irritant causes eyes, nose, and mouth inflammation, pain, and skin swelling, incapacitating them with choking discomfort. Its powerful stream ensures the spray reaches mucous membranes, leaving assailants helpless and vulnerable.The added UV dye component guarantees a long-lasting residue for investigative support and identification.
With the Mace Police Pepper Spray by your side, convenience and safety merge seamlessly. Encased in a robust police-strength housing, this formidable defense tool can endure anything that comes its way. Equipped with a built-in belt clip and keychain, it ensures quick access, whether attached to your clothes, belt, or sun visor. And rest easy when traveling, as it's 100% TSA/FAA compliant for checked baggage airline travel.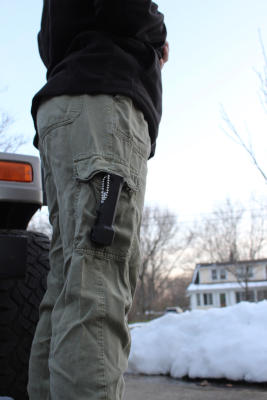 With its finger-grip design and flip-top safety cap, the Mace Police Pepper Spray empowers you with maximum grasp and accuracy. No more accidental misfires - this pepper spray is your reliable and safe companion, always ready to defend you in any situation.
Remember, not all pepper spray is created equal. Trust in the innovation and legacy of Mace, the true pioneer of police mace. Their powerful formulas, fast-acting delivery systems, and new safety features ensure your absolute protection and unrivaled peace of mind.
Elevate your safety and confidence today with the Mace Police Pepper Spray. Don't settle for ordinary defense - embrace the power of police mace and step into a world where you're in complete control of your well-being.
Features and Benefits:
Use the same pepper spray the police choose!
Powerful Mace Brand pepper spray in a durable housing
Powered by the hottest pepper spray allowed by law
12 ft range
Includes a keychain
Made in the USA
Specs:
Net Weight: 18g
Formula: OC Pepper / UV Dye
Spray Pattern: Stream
Number of Sprays: Up to 20
Range: Up to 12 ft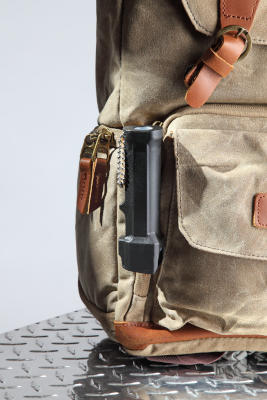 Clip it onto your backpack!
Choose the Mace Police Pepper Spray and unleash the power of true police-grade protection. Your safety is priceless, and with Mace by your side, you can face any challenge with unwavering strength and resolve. Embrace the ultimate guardian that empowers you to fearlessly navigate life's journey.
Some states have restrictions on Pepper Sprays. Check if your state has restrictions here: Shipping Restrictions