Undercover Travel Vest
Rothco's Undercover Travel Vest was designed for the tactical traveler.
The travel vest has twelve pockets throughout, including wire pass-through ports, pen pockets, and a tablet-sized pocket.
There is even a hidden passport pocket on the inside of the vest, that only the wearer will know of and be able to access.
Made with a poly/cotton material, it is soft and durable - ideal for long travel days.
Functional, comfortable and discreet, this undercover travel vest will be your first choice for traveling to any destination.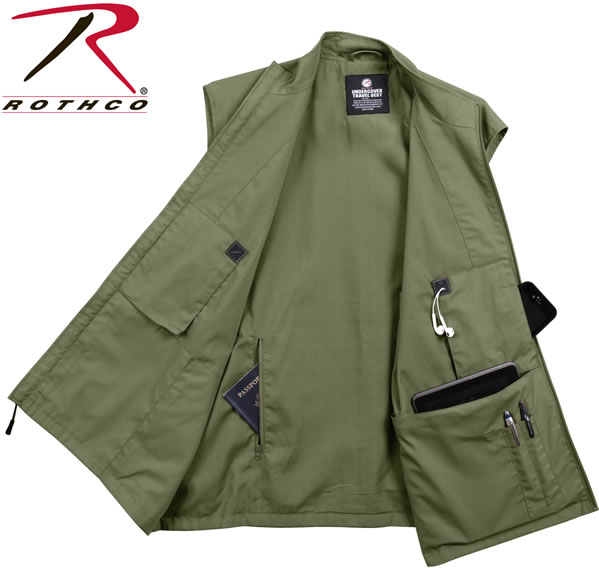 Key Spy Features:
Undercover Travel Vest Can Carry Everything You Need On Your Person While Traveling

A Dozen Multi-Functional Utility Pockets

Wire Pass-Through Ports For Headphones

Tablet-Sized Pocket For Electronic Devices To Keep Them Secure And Hidden

Hidden Passport Pocket On The Inside Of The Jacket

Poly/Cotton Material For Long Lasting Comfort 
Think of all the possibilities you'll have when you put on this tactical travel vest!
You're going to have so many options to squirrel away your spy gear.
You might even have a hard time deciding what to use all the pockets for!
Kind of a good problem to have, wouldn't you say?
Choose your size and order yours today!
View Product Sheet