Protect Your Most Valuable Asset - Your Home!
Your home is the most valuable asset you have. For homeowners, you have a mortgage on your home that you pay every month. Even those of you who rent your home or apartment, you are investing in your residence every month. Are you protecting that investment?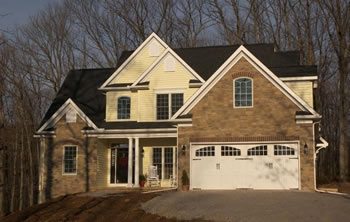 Did you know that one out of six homes will be broken into and burglarized? How about that every 15 seconds someone's home is getting robbed? Although you may hear that crime is on the decline in the United States, home burglary is one of the few that is on the rise.
For some reason, there are still a lot of homeowners who are not taking the necessary precautions to keep their home under lock and key - literally. Doors and windows are not being locked - how much easier can one make it for a thief to just walk right in?
There are a lot of things you can do for your home - and your family - to keep it safe and secure. Here are some things to think about.
Of course, definitely, make sure all doors and windows are securely locked. This should be a priority whether you are home or not, day or night. Think of how long it would then take you to figure out that something was missing. If there is no evidence of a break-in, then how will you know something was stolen? If you would have just locked that door!
You may need to sacrifice how pretty your outside landscaping is, but its well worth that sacrifice if you think about what could happen if you become a victim. Not all burglaries are just about stealing alone. What if your family are home? What danger are you in? The criminal could be violent. All the more reason to take steps to protect yourself, your family, your belongings - ALL of your investments physical or material.
Trees and shrubs around the front of porches and front windows are perfect hiding spots. These should be removed. If you are concerned with how your landscaping will look without these, then make flowerbeds...they are pretty, are low to the ground, and eliminates places to hide.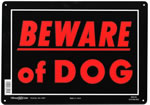 Get security signs for your yard, whether you have a home security system in your home or not. A burglar won't risk finding out. You can post "beware of dog" signs for windows and fences. Even if you don't have a dog, think about it - how do you react just by seeing that "BEWARE OF DOG" in someone's window or hanging from a fence? Worried you might get barked at, attacked, bitten? A burglar will think the same, which could mean passing up your home!
Always keep your garage door closed when you aren't in it or aren't outside within view. Even during the day. If your garage door is open, and you aren't around, it only takes a minute for someone to swoop in and grab that weed-eater or circular saw. If you have room, keep your car in the garage as well.
Most thieves are in a hurry to get in and out without being seen, so time and swiftness are of the essence. Make it difficult by keeping your home well lit outside at night. Keep some kind of inside lights on as well, such as your foyer or hallway lights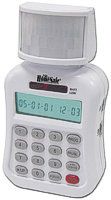 . They aren't going to have time looking for entry when there are lights all over...they just move on.
Definitely not least, you should have alarms installed in your home. If you are on a budget and are not able to have a professional, monitored system put in with that monthly bill, there are many wireless door and window sensors, even complete alarm systems you can purchase and install yourself. They are not monitored, so there is nothing monthly to pay. They make great deterrents scarring off those who want to break in.
Anything and everything that you can do to keep your home NOT inviting for these home invaders, including loud noises, lights, uneasy access, do it. Your "investments" will appreciate it!