Driveway Alarm
Wouldn't it be great to know when someone is pulling up the driveway? With this driveway alarm in place, you will know the second someone pulls up.
This unique passive infrared system concentrates on the protected area you select. Whenever the unit is set with the alarm in the on position, the motion detector will monitor the protected area.
Driveway Alarm Lets You Know!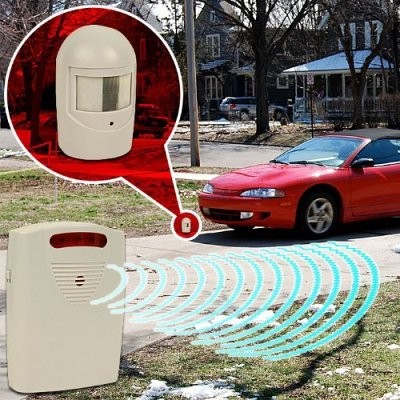 Once movement is detected, the unit will turn on.
The Driveway Alarm can also be used as a chime mode to alert you instead of just the alarm.
This security device has many functions. It can be used to let you know when a child is leaving the home. It can be used to alert store owners when customers arrive. Anywhere you want a water resistant motion detector, you can put one of these there. Keep an eye (or ear) on any of your assets. 
Very Easy to Install, portable security wherever you need it; Home, Apartment, Trailer, Boat, Storage, Motor Homes, Camping, Hotel, Attic, Driveway. Only 1 sensor can be used per receiver.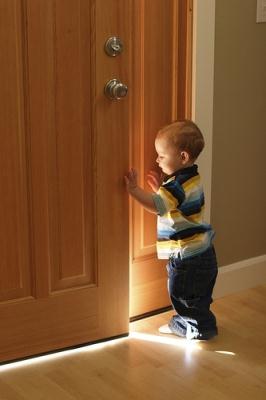 Features:
Including PIR Wireless sensor and receiver

Wireless RF Transmission up to 400 ft (60-90 meters)

PIR sensor detect motion and trigger receiver turn on alarm or chime

Sound Hi/Low switch

Alarm/Chime/Off Select Switch

PIR wireless sensor 9v battery (not included) operation

Receiver 3C size batteries (not include)

Compatible with DC adaptor (not included DC 6V 200mA, 120v 2 flat pin adaptor) for receiver unit

Battery low indicator LED for transmitter and receiver

Trigger flash LED

No wiring, easy to install

Water resistant for PIR wireless sensor