Your order is processed and shipped on the very same or next business day. You will receive a tracking number once your order ships letting you track your package on its way to you.
For orders $50 and above
Flat rate of $4.99 - $7.99 otherwise
Most orders ship US Mail
USPS and UPS Deliverabilty
Description
No matter how they land, there is always a sharp edge pointing up. Ninja caltrops were used to stop or slow down a pursuing enemy. The ninja would toss them on the ground they had already passed over. The spikes cause injury to the bottom of the feet causing the pursuer to stop and tend to their injury instead of continuing the chase.
Caltrops or Makibishi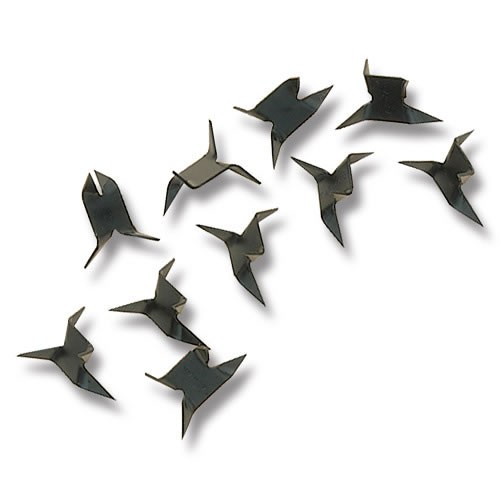 Under different names, these area denial devices were used at least as far back as ancient Greece. It is said that Darius used caltrops against Alexander the Great in a battle in 331BC. The Romans also used a version of them and placed them on the battlefield to disrupt and render useless the enemy's chariots. They were even used during both the World Wars of the 20th century.
In Japan, they were called Makibishi and were used by both the ninja and the samurai. By spreading them around their fortifications, the Japanese samurai were able to add a layer of defensive capabilities.  
You may also be interested in