Stun Gun Sale Today! Order Now and Get 10% off any stunning device!
Plus...Get a Free Pepper Spray with your Order!

---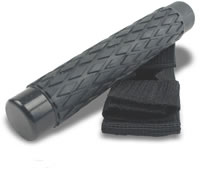 These extendable steel batons expand to either 16, 21, or 26 inches with just a flick of the wrist.
Conceals Easily Until You Extend or Flick it Out!
Expandable batons fit perfect in your boot or next to you in your car. If a bad guy wants to make trouble, you'll have something for them.
Collapsible batons can be easily hidden and quickly extended for immediate use. A whack with one of these will make someone think twice.
Exploding Devastation in the Palm of your Hand!
It is best to get professional training to ensure you know how to use this self defense product effectively. This expandable steel baton is great for both offensive and defensive techniques you would need to employ in a real world situation.
Most police officers in the US are issued telescopic batons in place of the old billy clubs. The included holster has a built in belt loop to easily fit on duty rigs of security guards and other law enforcement personnel. Positive locking system. Expandable baton will not collapse when you need it extended.
The telescopic steel baton comes with a padded handle for easy gripping and a FREE heavy-duty nylon holster with belt loop for easy carrying. The holster has hook and loop closures to keep it secure. If you are looking for effective self-defense with extra reach, the expandable steel baton is it.
Expandable Batons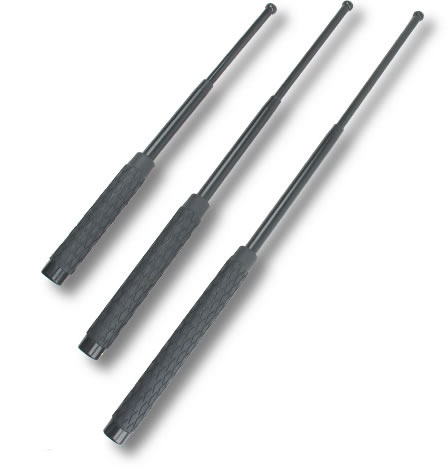 Tip: To close the extendable baton, strike straight down on an unyielding surface.
Telescopic Steel Batons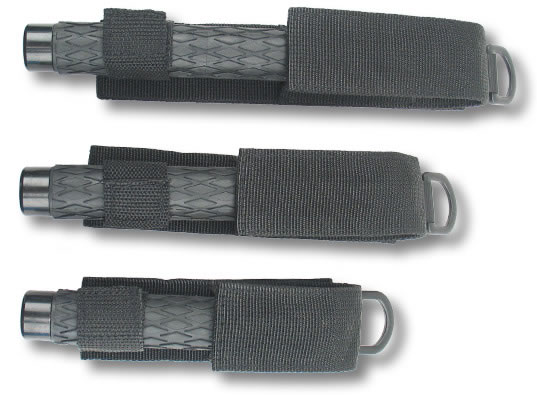 Closed Length of Telescopic Steel Baton:
16 inch - 7 inches closed
21 inch - 8 1/2 inches closed
26 inch - 10 inches closed
We also have the LED light that fits right on the end so it's always in place. Click the Picture below to be taken to it's page.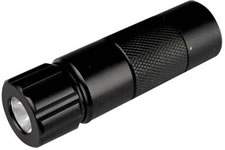 All orders are shipped within 1-2 business days by the method of shipping chosen when checking out. Please read our Shipping Policy for full details.
Be assured that your shopping experience is completely safe. The order site is secured using a SSL Web Server Certificate which encrypts all data to and from the site. You can be assured of the security of your information to buy or purchase with confidence.
Free Shipping


Get FREE Standard Shipping if your order is over $49.00!
*US Residents only