These Spy Glasses look like an ordinary pair of cool sun glasses...which they are! But you can actually see behind yourself!
On the inside outer edges of each of the lenses is a special mirrored coating that allows you to see what is going on behind you.

Taking a walk or riding a bike and feel like you're being followed? Just look to your right or left to see who it is! Its like having a rear view mirror with you.
Now, no one can sneak up behind you with out you knowing. Amuse your friends by "catching" them with your back turned...they'll get a kick out of it! When is the last time you had a pair of FUN sun glasses?
This is a great novelty gift addition to a child's "Spy" collection. They can keep an eye on their friends by knowing their every step. What a great way to keep your child and their friends occupied with tons of fun spying on each other...hide and seek will never be the same.
Not only can these Spy Glasses provide a sense of safety, they are stylish. They can be used in place of your regular pair of sun glasses because they are actual sun glasses, just like normal ones you can buy in stores.
Great for normal use, with the added bonus of knowing what's behind you all the time. Feel safe, entertain your friends, and be stylish with these Spy Glasses!
---
Spy Glasses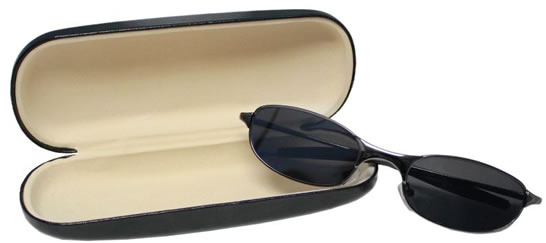 These are the perfect glasses for those aspiring to be the next James Bond. Wearing them is like having eyes in the back of your head. These cool looking shades allow you to look straight ahead and see what is going on behind you.
With these glasses you can discreetly watch someone or see if you are being followed without having to turn around. Features high quality black metal frames and includes a carrying case.
Customers Who Purchased This Item Also Bought
Shipping Deal


Receive FREE UPS Ground or US Mail shipping on all orders of $75.00 and up!
*US Residents only
Join Our Mailing List
We send out Specials and Discounts to those on our mailing list.
Your privacy is kept safe.