Wall Socket
A truly ingenious idea! A hidden diversion safe that's made out of a regular plug outlet. This wall socket safe looks just like the rest of the plugs that are already installed in your home. Except this one can hide money, jewelry, or other small valuables that you don't want a thief to find.
When you need to take something out or put something in, just use the key to open and close it. Looks just like the real thing and can be placed anywhere.
Wall Socket Outlet Hidden Safe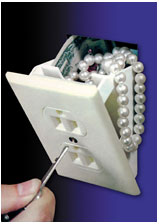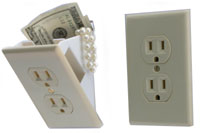 Very easy installation and anyone can do it. The wall socket safe comes with a template, saw, and a key. You use the template to trace the rectangular pattern on your wall that will become the opening for the hidden safe. You then use the saw to cut through the drywall and make the opening. Slide the wall socket safe into the opening you just created and use the key to lock it.
You can put these pretty much anywhere. Any wall that doesn't have an outlet can have one of these installed and no one would think twice about it. Diversify your hiding spots by having different places and only you know where they are.
A mini diversion safe that's looks like it's supposed to be there. Hide your stuff without concern.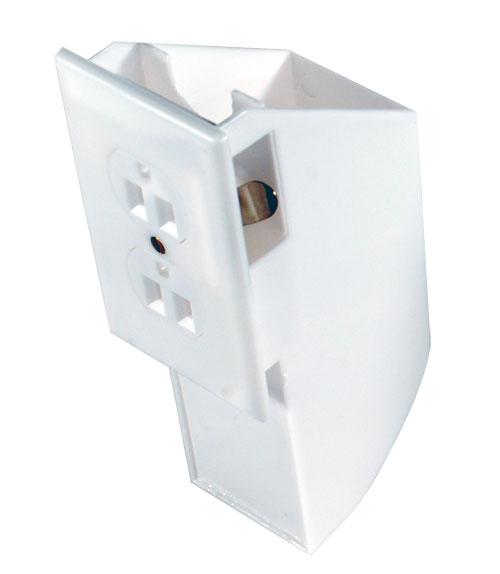 Interior Dimensions of Wall Safe: 2 1/4" x 2" x 5"