Dog Repeller
The Ultrasonic Dog Repeller is the most humane and safe way to deter unfriendly dogs. It can also function as a dog training device by pressing the power button in conjunction with the verbal or hand command.
Keep those unfriendly dogs out of your way!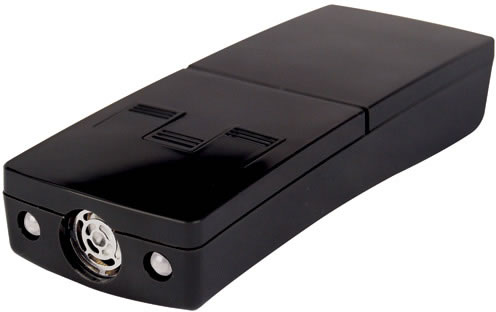 The ultrasonic dog repeller emits a frequency ranged from 20,000 Hz to 25,000 Hz intervally which is hardly audible by humans but can be heard by dogs or cats. The dog repeller may harmlessly deter the approach of a dog or cat when properly used. The device will project these ultrasonic waves as you continuously press the power button and directly point the dog repeller toward the approaching unfriendly dog. The ultrasonic waves emitted from the dog repeller will discomfort the dogs and make them get away. This dogchaser will help the user establish a safe zone between the user and the unfriendly dog.
Dog Repeller
A built-in LED indicator will light when the power button is depressed. When the LED does not light or is not as bright, it is time to replace the battery.
OPERATING INSTRUCTIONS
To remove the lid of the battery box, slide down the battery compartment cover.
Insert a 9V alkaline battery as indicated in the battery box.
To ensure battery installation is correct, press the center power button to see that the LED lights comes on and are flashing.
Replace the battery box lid.
Your Ultrasonc Dog Repeller is ready for use.
When the LEDs do not turn on or when they begin to fade, it is time to replace the battery.
To replace the battery simply repeat step 1 and take out the old battery. Insert a new battery by following steps 2-4.
IMPORTANT
Do not point the dog repeller directly at humans.
Do not test the device on your own pets or a familiar animal to prevent then from confusion due to loyalty instincts.
Do not let the unit come in contact with water.
Do not modify or tamper with the internal components.
Covering or painting over the front speaker can damage the device and cause it to malfunction or work improperly.
The device may not be effective on all canines. Age, temperment, illness or training may affect an animal's behavior. It will not be effective on a deaf dog.
This Ultrasonic Dog Repeller will help you create a safe zone bewtween you and the unfriendly dogs, but always take normal precautions when confronting a dog in addition to using this device.
TBO-TECH recommends carrying dog pepper spray in addition to this device as a back-up.
Click Image below to go to product page and purchase.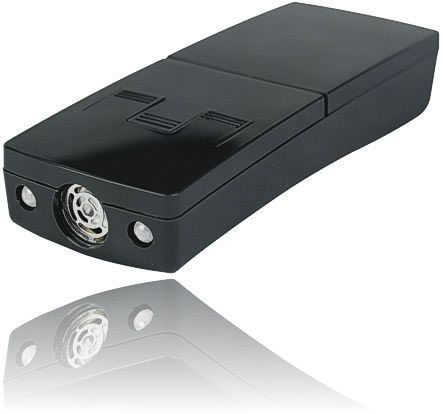 Effective Range: Up to 40 feet
Note from TBO-TECH: Our number one question on this ultrasonic dog repeller is "Does it work?" Our response is "yes, it does." However, it is not guaranteed to turn away every dog. Your pet, or one who knows and trusts you, may not be repelled by the discomforting sound. Deaf, rabid, or especially ferrocious dogs may not be affected by the sound.
Shipping Deal


Receive FREE UPS Ground or US Mail shipping on all orders of $75.00 and up!
*US Residents only
Join Our Mailing List
We send out Specials and Discounts to those on our mailing list.
Your privacy is kept safe.