This HOMESAFE WIRELESS HOME SECURITY MOTION SENSOR can detect motion from up to 8 meters away and has 110 degree motion detection angle. It has a wireless radio frequency range of 300 feet.
When triggered the RF signal activates the alarm. Uses one 9-volt battery (not included). Easily protect every window and door of your home.
Wireless Motion Sensor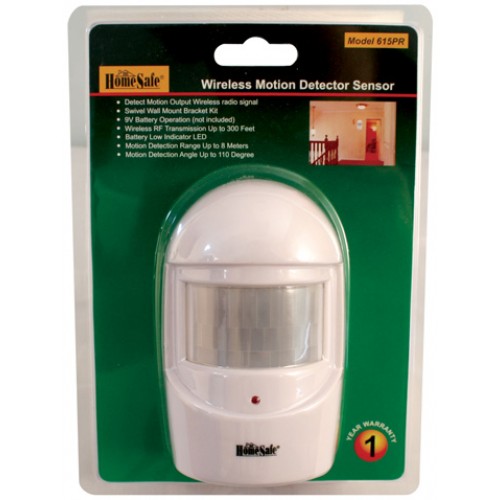 Used in conjunction with the Wireless Home Security System
Customers Who Purchased This Item Also Bought
Shipping Deal


Receive FREE UPS Ground or US Mail shipping on all orders of $75.00 and up!
*US Residents only
Join Our Mailing List
We send out Specials and Discounts to those on our mailing list.
Your privacy is kept safe.