Barking Dog Alarm
ELECTRONIC WATCHDOG
The electronic watch dog uses radar technology to "see" through your front door or any other area.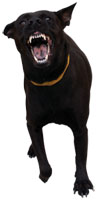 TURN IT ON WHEN NO ONE OUGHT TO BE COMING UP TO THE DOOR. The ELECTRONIC BARKING DOG SOUNDS JUST LIKE AN ANGRY GERMAN SHEPARD! The CLOSER THEY GET, the more ferocious the barking dog alarm seems to get.
This type of alarm is even used to ward off and alert against bear intrusions. Bears do not like the sound of barking dogs, especially when they can't see them.
A black bear will generally shy away from a confrontation rather than engage in human contact. Or more clearly for them, a dog and a human.
The electronic watch dog will monitor your door and will bark, ferociously if necessary, when an unexpected intruder approaches your target area.
This preventative warning will alert you to the possible danger and also alert the bear or intruder that they need to stop and think about what they are doing.
In a less primative environment, you will get the time you need to arm yourself and/or call the police!
Order yours here: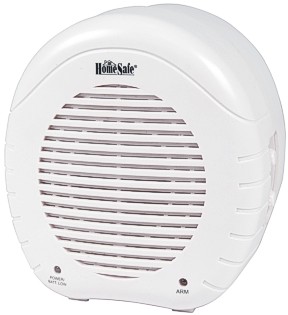 Shipping Deal


Receive FREE UPS Ground or US Mail shipping on all orders of $75.00 and up!
*US Residents only
Join Our Mailing List
We send out Specials and Discounts to those on our mailing list.
Your privacy is kept safe.