Your order is processed and shipped on the very same or next business day. You will receive a tracking number once your order ships letting you track your package on its way to you.
For orders $50 and above
Flat rate of $4.99 - $7.99 otherwise
Most orders ship US Mail
USPS and UPS Deliverabilty
Description
TASER C2 Lithium Power Magazine. Delivers 50 firings. This is the long-life replacement battery for the C2 and the TASER Bolt. (Most people will not fire their non-lethal weapon 50 times. This is the backup 5-10 year replacement battery.)
TASER C2 Battery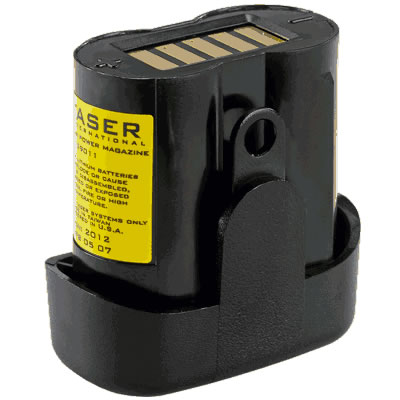 It does not fit the M or X series models - only the C2 or Bolt.
TASER® is a registered trademark of Axon Enterprise, Inc.
You may also be interested in