Bolt, Pulse & C2 Cartridges
All TASER cartridges use compressed air to fire the probes into an attacker at over 100 miles per hour! Over time, the cartridge loses air pressure and eventually, the ability to fire. Cartridges are good for 5-years after manufacturing; once expired, cartridges should be replaced. Expired cartridges may still fire but are not recommended to be used in a self-defense situation.
Each TASER® Cartridge contains everything you need to reload and fire up to 15 feet: Compressed Air, 2 Probes, and TASER Wires.
Each TASER Cartridge contains two probes that fire out up to 15 feet attaching the wire to the target. Wave electron pulses are transmitted through the wires and into the target through up to 2 inches of clothing. Each air cartridge also fires out 20-50 ID tags with a unique serial number to help police track down criminal users.
TASER Cartridges
Comes in a 2-pack. Fits the TASER C2, Bolt and Pulse.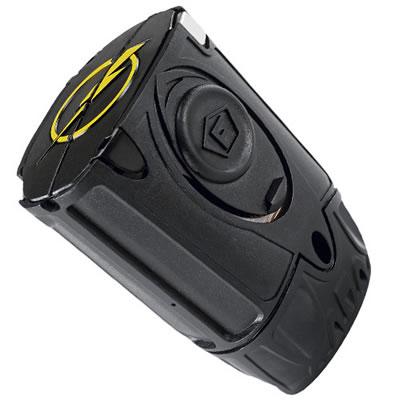 BLACK cartridges are LIVE 15ft range cartridges. They contain a primer, gas capsule, probes, serialized tags, and conductive wires.
Use expired cartridges to practice your aim and blow off a little steam. Best of all, you don't have to go to a range to practice with your TASER device. Just remember to place the target on a thick foam core or board and do it outside, unless you want to vacuum up dozens of AFIDs.
Read: 6 Safe Ways to Use a Taser
TASER® is a registered trademark of Axon Enterprise, Inc.