Everyday Habits and Personal Security Tips That May Save Your Life
The world we live in has become increasingly dangerous. People are losing their jobs left and right thanks to shutdowns and stay-at-home orders, and as we inch closer and closer to serious political unrest, people are becoming desperate.
It's important that you take steps today to protect your own personal security, whether you're at home, online, or out and about. No one believes an emergency can happen to them until it does.
Keep reading to learn how you can be prepared for any emergency.
Always Trust Your Instincts
The number one piece of advice that we can give you is to always trust your instincts. For as long as humans have walked the earth, we have had to rely on our instincts to allow us to continue to survive.
So many predators, whether that's armed robbers or abusive romantic partners, rely on us ignoring those life-saving instincts so they can catch us off guard.
When you feel unsafe, act on that feeling. Don't hesitate to excuse yourself from a situation, call the police, or ask a friend or stranger for help when you're afraid.
Your instincts are there to protect you. Listen to them.
Say No
Additionally, you cannot be afraid to say no. If you have been asked to enter a situation that feels uncomfortable for you, say no and say it loudly.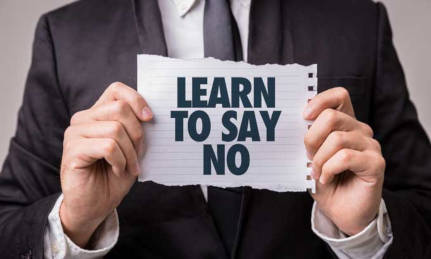 This calls back to relying on your instincts, as well.
All too often, we feel like we owe it to people to agree to things that we aren't comfortable with. But the fact is, we don't owe anyone anything. In fact, you owe it to yourself to avoid situations that could put you in danger.
Keep a Whistle and a Fake Wallet
This is good advice if you're ever being robbed. A fake wallet is a good idea to have on hand if someone approaches you and demands you give them your money.
You can take your fake wallet and throw it away from you, hopefully getting the criminal's attention off of you.
A whistle helps as a way to alert people to danger and also, in many cases, can sometimes surprise and frighten away an attacker.
Shred Your Junk Mail
Even with the rise of email, junk mail is still a massive problem. It's so easy to consider tossing it to the side and forgetting about it, but even your junk mail has a lot of valuable information about you.
Cunning criminals can take the information they find in your junk mail and use it to open up cards in your name. This is just one part of a long list of identity crimes that can happen if you aren't careful with your information.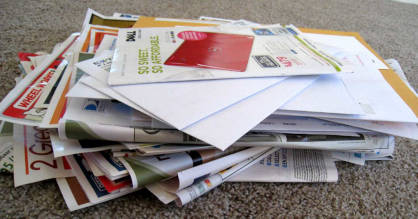 Shred all of your junk mail, just in case.
Turn Off Geo-Location
If you're afraid you have a stalker, turn off the geo-tracking features in your phone. While most people don't know how to access and use this information to find out where you are, there are plenty of people online who do.
Don't make it easy for criminals to find where you are or when you're out of the house.
Alternatively, it may be a good idea to turn your location services on if you're meeting someone alone for the first time. This can allow law enforcement to track you in case the worst happens.
Create a Strong Room
If you have a little extra space in your home, creating a strong room (or a "panic" room) might be a good idea if you want to protect yourself against home invaders.
All you need for this is a solid door with locks, a first aid kit, and something to use for self defense.
In general, a home security system is a good idea. If you have a panic room, place the system panel there so you can access it if you're ever under attack.
Have a Plan for Anything
If you want to up your personal security game, then you have to plan for everything. Have a plan in place for any kind of emergency, like:
A natural disaster

An active shooter

A medical emergency

A fire

An abduction
Thanks to the rising trend of true-crime podcasts and documentaries, there are even resources out there to create a folder full of important information that law enforcement or concerned family can access in the event of a suspicious death. These folders often contain login information for all of your most-used apps and other important information that could be useful during an investigation.
Take Self Defense Classes
Another great way to prepare yourself is to take a self defense class. While many of these classes are marketed towards women, they're actually a vital part of any personal safety plan.
During a self defense class, you will learn the ins and out of how to defend yourself against predators. This includes debunking dangerous myths about victims.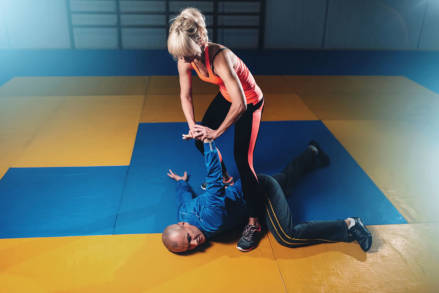 It's important that everyone, no matter how old they are or what their gender is, knows how to defend themselves against an attacker.
A self defense class could be a great activity to do as a family, and it makes a great gift, as well.
Save Poison Control in Your Phone
One often overlooked area of personal security is knowing who to call if poison is ingested. If you have discovered that someone you love has ingested something dangerous, the last thing you want to do is fumble around looking for the right number to call.
While 9-1-1 should always be who you call in the event of a life-threatening emergency, it's still a good idea to have the number for the poison control hotline saved in your phone.
Not all poisonings look the same. Don't assume that just because someone looks fine that they aren't still in danger of devastating side effects after ingesting something dangerous.
Poison control is always there to help you know what to do in the event of an emergency.
Be On Guard When Approaching Your Parked Car
We've all heard the stories of people, usually young women, finding strange things on their windshields and learning later on that they were targeted as a victim of sex trafficking.
It's so easy for a criminal to wait behind a parked car, especially in the dark, for someone to come around. Usually, you're busying trying to find your keys or secure your bags, and you're not even paying attention to what's going on around you.
Instead, try to stay focused on your environment until you're safely in your car with the door locked.
Keep a "Go Bag" in Your Trunk
It's a good idea to always have a bag for each person in your family, packed with essentials, just in case you have to leave your home in a hurry. Keep some non-perishable food, a change of clothes, good shoes, and some personal safety items like a flashlight or pepper spray in each bag.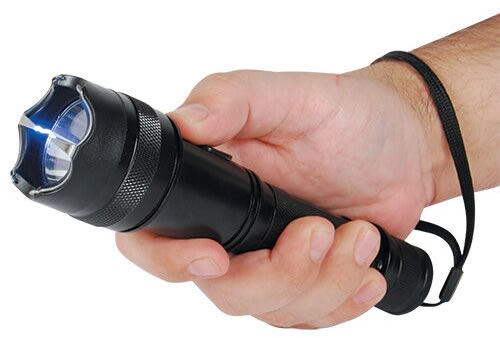 Throw this bag in your trunk, and you'll also be prepared if your car breaks down in a remote or snowy area and you aren't sure when help will be able to get to you.
Just remember to routinely comb through the contents of your bag to make sure that the items are up-to-date, that everything fits, and that nothing is missing.
Learn Gun Safety
The number one way you can protect yourself with a gun is to learn how to use one safely. Guns can be the perfect personal security item, but only if you know how to treat them with the respect they deserve.
Never leave your gun lying around where a child or untrained person can access it. Clean and maintain your piece regularly, and take a gun safety course so you can protect yourself in the event of an emergency.
Be Safe on Social Media
Most of our socializing these days happen online. So many people are out there sharing every piece of information about their lives. All you have to do is look at someone's Facebook bio to learn where they work, where they went to school and some of the things they like to do.
If you spend a lot of time socializing in online spaces, take a few moments today to lock down your profile. Ensure all of your information is set so that only your friends can view it, and never give out more information than necessary.
Additionally, never tell your online community when you're leaving for vacation. This is a huge signal to any potential burglars that you will be out of town and that your home will be empty and ripe for the picking.
Sharpen Your Personal Security
Now more than ever, you need to make sure that you're arming yourself with all the personal security you need. It's better to be overprepared than underprepared, especially in a situation that could be dangerous or life-threatening. Follow these tips, and you'll always be one step closer to complete personal safety.
For more information on how to keep yourself safe in an ever-changing, dangerous world, contact us today.
Check out more blog entries or shop our best sellers. Blog readers get 10% off! Use promo code: blog10 during check-out.