How to Hire a Private Detective
There are many reasons why you might find yourself in need of a private detective. The first reason that often comes to mind is suspecting a spouse of infidelity but even if you're happily married, you might have need of a detective at some point.
Perhaps you're trying to track down a childhood friend or a long lost cousin. Or, you're trying to locate someone who owes you money. Maybe you are considering investing in a new business startup and you want to have a background check done on the people running the show.
How to Hire a Private Detective
Whatever the reason, you suddenly find yourself seriously considering spending money on a detective. Where do you start? As with most areas of business, referrals from family or friends is often the best way to begin.
Failing that, if you have an attorney with whom you regularly do business, such as real estate purchases or estate planning, give him or her a call. While they might not regularly use a detective, they probably have colleagues who do.
You could also go online and do some Google searches for private detectives in your area.
Once you have a list of a few potential places to contact, do your homework. In most states, detectives must be licensed. Do an online search for your state name and "detective license" to find the appropriate website.
In the states that require licensure, there should be a website where you can look up the license status of individual detectives. Check out your candidates and make sure they don't have a ton of complaints against them or that they lost their license for some reason.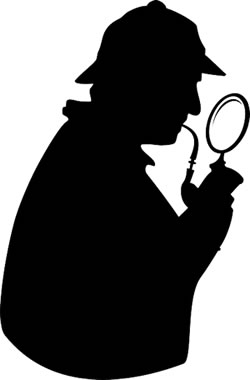 Private Detective Rates
When you contact the detective, be prepared to outline for him or her what your situation is and what you are trying to accomplish. Don't just call and ask for their rates as most detectives charge differing amounts based on the case as well as the available information.
When the conversation does turn to fees, know going in that detectives aren't cheap. Expect to pay upwards of $100-125 an hour, plus mileage and other expenses.
Again though, it depends on the work being performed. For a simple missing person locate, sometimes called a skip trace, often it is just a flat fee rather than an hourly charge.
Many detectives work out of a home office so if you do need to meet in person for some reason, don't be surprised if it is at a local coffee shop. Odds are you'll be asked to sign a contract and pay a retainer fee up front.
The way most reputable detectives work is they'll work until the case is resolved or until the retainer has been spent. If the latter, the detective and you will sit down and figure out how much more work may be needed.
If the case is resolved before the entire retainer is used up, you'll get a check for the difference.
Detectives and Attorneys
In many types of cases, detectives much prefer working with attorneys rather than private individuals. If your reason for needing an investigation is likely in any way to someday involve the courts, I suggest you contact an attorney first and have them retain the detective if needed.
There are a couple of reasons for this.
First, the attorney is in the best position to determine what information will best benefit your case, thus concentrating the investigative efforts on those angles.
Second, information provided to the attorney by the detective can be somewhat protected from the other side of the court case.
Finally, keep in mind that detectives are just as human as everyone else. It may turn out that they are unable to find the information you seek.
Sometimes, the information just isn't there, such as when trying to prove infidelity but the guy or gal isn't cheating.
Detectives typically don't have access to any information that isn't available to the average citizen. They just know where to look.
Check out more blog entries or shop our best sellers. Blog readers get 10% off! Use promo code: blog10 during check-out.