Need Motion Activation Recording? You got it!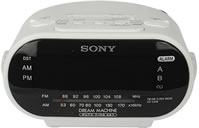 You can set it up to record all the time or only if there is activity in the room. All of our nanny cams feature motion-activated recording that can start as soon as motion is detected. Saves valuable space.
Quickly review video of captured time.
Watching the video is easy and can be viewed in two different ways. You can take the SD card out and view it on your computer. You can also connect the hidden camera directly to your TV using RCA cables and view the recorded video that way.
Excellent options for nanny care, office security, hospital or hospice care, rest homes, home alone children, apartments, suspected unauthorized entries, and even find out who's taking the cookies?
Take it with you when traveling! Make sure those hotel cleaning people aren't swiping your things or snooping through your stuff.
The nanny cam with SD card is a self-contained unit for specific target areas. No restriction on how many you can use in one area (or building.) Simple instructions for setting up are included.
Wireless Nanny Camera orders are special order items and will ship within 3 business days. If you choose to upgrade your shipping to 2nd or Next Day Air, please be aware that your order will still take up to 3 business days to ship – it will then ship by the method you requested.
These hidden cameras are truly Plug-n-Play. Set them where you want, plug them in, and hit the record button on the remote.