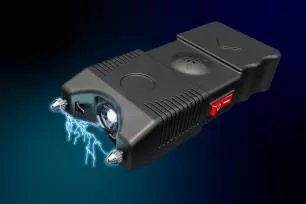 Stun guns — they're one of the best self-defense products out there. They're legal in many states and provide an efficient, non-lethal form of protection for anyone walking home at night.
But how do you know that your stun gun is the right one? Not all stun guns were created equal, and in a worst-case scenario, you want to make sure that you have one that's going to back you up.
Choosing stun guns is no walk in the park. Thankfully, there are solutions. This article will walk you through six factors that you need to consider when buying a stun gun for you or a loved one.
1. Rural Use
Of course, the aim of a stun-gun is always to defend. But what exactly are you planning on defending against? Stun guns can be useful for defense against robbers, but they've also been reported useful in defense against large, aggressive dogs (and other animals).

If you live in a more wooded area, consider buying yourself a Tactical Stun Baton Flashlight. Online customer reviews have reported that they're extremely useful in breaking up dog fights and scaring off large dogs.
If you find yourself in a situation where you're confronted by a rabid or large animal in the middle of the woods, this baton could be a great help. Not only will it stun the animal if it attacks you, but the noise and light it makes may scare the animal away.
Brown bears kill many Americans every year. Don't let yourself fall victim to an attack.
2. Urban Use
For more urban environments, you might want to consider something easier to conceal. Urban defense relies largely on the element of surprise.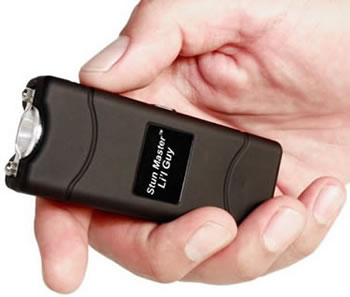 The Lil Guy is a great option for anyone — particularly a woman — to defend themselves in an urban environment. It's small but extremely efficient, thrashing out 60,000,000 volts of pure power.
Its cutesy design may mean a perpetrator will just think it's a phone or a makeup case. This will enable you to get the element of surprise on your opponent, and disable them before they can strike.
3. Low Price
It's very possible to defend yourself without breaking the bank. Comparing stun gun prices is an important part of the process when figuring out what weapon will be best for self-defense.
Our selection features many different stun guns in all sorts of shapes, sizes, and prices. Someone looking for a cheaper option might want to go with the Slider Stun Gun.

The Slider will only run you about twenty dollars and packs a considerable punch. Its clever design makes it look like an e-cigarette. Your attacker will never know what hit them when you shock them with 4.9 milliamps of electricity.
This self-defense tool — which costs about as much as a phone charger — also slips right onto your key ring. This means you can always keep it on you, and not worry about not being able to find your self-defense tool when the moment comes. You can trust you're keeping yourself safe without putting your bank account in danger.
4. High Price
Someone a bit more of a high-roller will be satisfied on our site as well, however.
The Barbarian Self Defense Stun Baton Flashlight is our most devastating self-defense tool. It will run you about eighty dollars — which is about as much as you might pay for a nice pair of pants.

The Barbarian is long — 19 inches long to be precise. That means that even if your attacker thinks they're Rambo and comes at you with a foot-long knife, you'll still beat them by a country mile. Just the length of the thing combined with the studded end (reminiscent of a barbarians club) will surely strike fear into the heart of your attacker.
And if that doesn't work... just turn the dang thing on.
The Barbarian doesn't just work as a weapon, it can help you find your way in the dark. After defending yourself, you can rest assured that the high-powered flashlight capabilities of the barbarian will guide you home. You can also use the flashlight to temporarily blind your opponents while you make your escape.
The barbarian is the kind of option that you don't see provided by most stun gun providers. A metal belt clip and wrist strap are included to help ease of use in carrying.
The size of this baton makes it not very discreet. However, in a state where you're permitted to carry a weapon in public with you, it could be a wonderful way to tell the world that you mean business; this could scare attackers into choosing another target.
5. Innovation
The world of self-defense products is always improving upon itself. In our New Items section, you can spot the new items that we bring into the market, and see if they'd be a good option to add to your arsenal.
While there are many great old models out there, we understand why you might want something state-of-the-art. Innovation is extremely important to the American way.
6. Tried and True
However, the same way many people want something new, many people also want something that has an established reputation. Thankfully, we have options for that too.
We can assure you that our Best Sellers sell well for a reason. Just read the customer reviews if you're skeptical about how wonderful they are for personal defense. If you want something classic — or a combination of new and old — don't neglect the best seller list.
Choosing Stun Guns
You never know when you might find yourself in a worst-case scenario. Whether you live in the city or the country, have a high budget or a low budget, want something new, or a little older, choosing stun guns should be a process based on your personal preferences.
Keep in mind these six tips, and you'll increase your chances of defense in the big bad world.
For more information, contact us today.