Buy Pepper Spray
Looking to Buy Pepper Spray?
Pepper spray is one of the most common and most effective forms of self defense items you have available.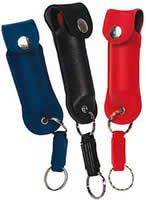 There are many types and formulations of pepper spray out there and to help you decide which pepper spray to buy, we have put together a few Pepper Spray Considerations pages to help you choose.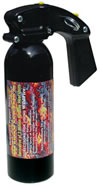 When looking to purchase pepper spray, there are different brands available to you as well. Probably the most familiar to you is the Mace Brand. Mace has been a pioneer in developing self defense sprays for many years.
Yet, there are other brands which are just as effective such as Pepper Shot and Wildfire brands. With any of these choices, you will have a very powerful self defense device that you can whip into action at a moments notice. With a recently improved formula resulting in a much hotter pepper spray, the Wildfire 18% is the top choice. There are even very large one pound cans for crowd or perimeter defense.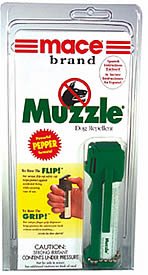 You can even buy pepper spray that is effective against animals such as the canine (dog) pepper spray and the bear pepper spray. These formulations are specifically designed to be effective against the chemistries of these animals.
If you're out jogging, you'd want to have the dog spray. If out hunting or hiking, having the bear pepper spray is the wise choice. There's a pepper spray for just about any situation. We even have huge 9oz and 1lb canisters for crowd coverage or perimeter defense.

You may also be looking to have your pepper spray concealed so it's not obvious what you have. You can find spray disguised as a normal looking pen or even a lipstick. These innocent looking items can give you a great advantage when used on an unsuspecting attacker. They won't know you have your own line of self defense.
Many choices to buy pepper spray are available. You just have to determine how and where you'll be carrying it. You should have one on your person, in your vehicle and in your home at all times.
If you're ready to purchase now, start here.
If you want a quick recommendation, Wildfire Fashion Case.
Pepper Sprays can not be shipped to New York or Massachusetts. Michigan and Wisconsin have special formulations.

Save money on a combo pack of Pepper Shot pepper spray!