Ajax Can
This can of Ajax cleaner makes a great hidden safe because no thief is going to clean your tub or kitchen. In fact, they are probably leaving you a big mess to clean up. At least they won't find your stuff!
Ajax Can Safe
This cleansing product can-safe fits right in under your kitchen sink, bathroom sink, cleaning closet, or with your spare supplies. It will not look out of place in any home and safeguards your most valuable things. You can hide cash, rings, necklaces, or other jewels right inside.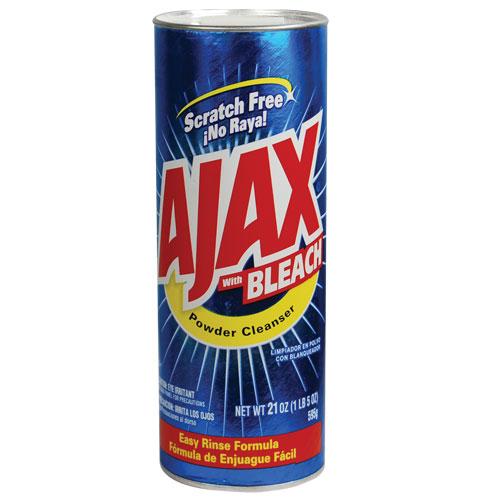 Interior Dimension of this Awesome Ajax Safe: 1 7/8" x 4 1/2"
The twist-off bottom hides items from intruders and nosy roommates

Uses official licensed manufacturers cans

Real authentic can of AJAX

Weighted to feel full

No accidental opening - AJAX can bottom must be screwed off for access

Perfect for homes, RV's, boats, dorms, camping, and office