This light fits on the bottom end of the telescopic steel baton. You remove the old end cap from the original police baton by simply unscrewing it and then replacing it with this one. An excellent add-on as it will give you the illumination you need to bring clarity to a situation.
The Police Baton Light brightens up the scene!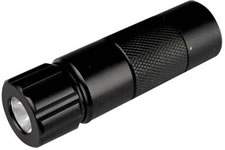 No one likes a bright light shined in their face. As a self defense device, you can shine this in your attackers eyes to get him off balance and make him shield his face with his hand. As he does so, you have an opportunity to make a move.
For police or security guards, since this is already attached, you don't need to find a place on your duty holster for separate flashlight. Or you can attach it to have as a back up light source.
Features:
6,000 hours of illumination.
Uses long life CR-123A battery (included).
Ultra-bright LED uses powerful 13.5V bulbs
Chrome plated reflector focuses beam and amplifies the light shined
High density aluminum body with a high impact resistant lens.
Operation:
To activate the light, screw the "Ring" clockwise.
To turn off the light, screw the "Ring" counter clockwise till the light goes off.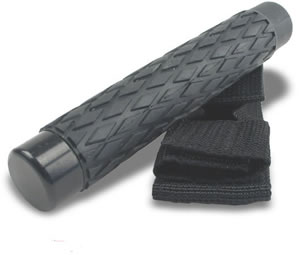 Customers Who Purchased This Item Also Bought
Shipping Deal


Receive FREE UPS Ground or US Mail shipping on all orders of $75.00 and up!
*US Residents only
Join Our Mailing List
We send out Specials and Discounts to those on our mailing list.
Your privacy is kept safe.